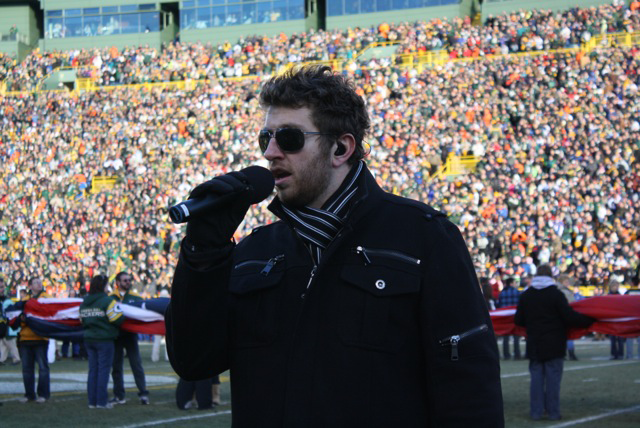 Growing up in a household divided by two teams, the Bears and the Packers, I always wanted to see this fight go down with my very own eyes. There are few places better than Lambeau field to see a game. And it was on my dad's bucket list to see one at Lambeau. He'd dreamed about it since he was a kid.
To be able to help him check that one off by singing the National Anthem there, was not not only a thrill for me, but was also special for him.
It's impossible to not feel proud to be from this great country when 80,000 people are singing along with you, to your country's national anthem. An experience I'll never forget.
Even though my team didn't win, I plan on rooting the Bears to the Super Bowl. I also have a great respect for the Packer fans, and that amazing community. They truly love their football, and their team. Best of luck to them as well.
See all of the photos from my day in the "Photos" section on the left side of my site.